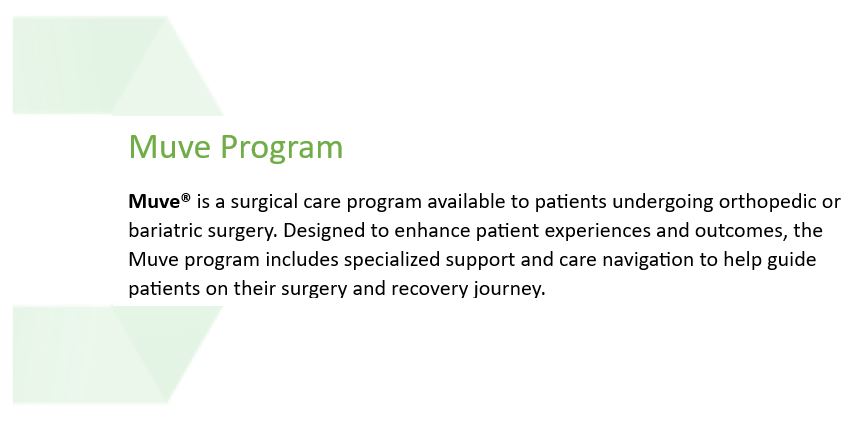 BETTER CARE BY DESIGN
Top-Tier Surgeons & Care Teams
Your surgeon and care team specialize in orthopedic surgery and perform hundreds of procedures a year. Every member of your team is highly trained and committed to providing the best care from start to finish.
Safety-Driven Protocols
Evidence-based practices inform each and every clinical decision that we make when it comes to your surgery. Every step of our protocol-driven model is designed around your safety and comfort.
Holistic Approach
We are with you every step of the way. Your personalized treatment plan will include comprehensive pre- and post-operative education, advanced surgical techniques, pain management, and therapy regimens.
Full-Year Partnership
Your nurse navigator will partner with you through your one-year anniversary after surgery to ensure a safe and confident journey back to the activities you love.
Ask your surgeon if Muve is right for you.